SEARCH SFI Fiber Sourcing CERTIFICATES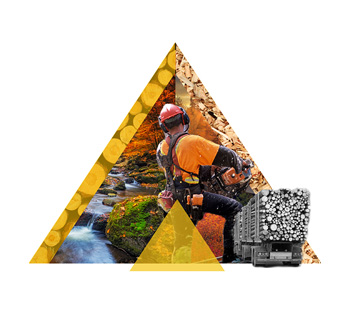 The SFI Fiber Sourcing Standard distinguishes SFI from all other forest certification programs in that it governs how SFI Program Participants procure fiber from non-certified forestland. SFI Fiber Sourcing allows organizations to show the material in their supply chain comes from legal and responsible sources. Organizations certified to the SFI Fiber Sourcing Standard demonstrate their support of broadening the practice of biodiversity, using forestry best management practices to protect water quality, providing outreach to landowners and utilizing the services of forest management and harvesting professionals for fiber from uncertified lands in the United States and Canada.
Use the criteria here to find certified organizations to the SFI standard.
Looking for certified forest area?
Visit our SFI FOREST MANAGEMENT SEARCH.
Search SFI Fiber Sourcing Certificates